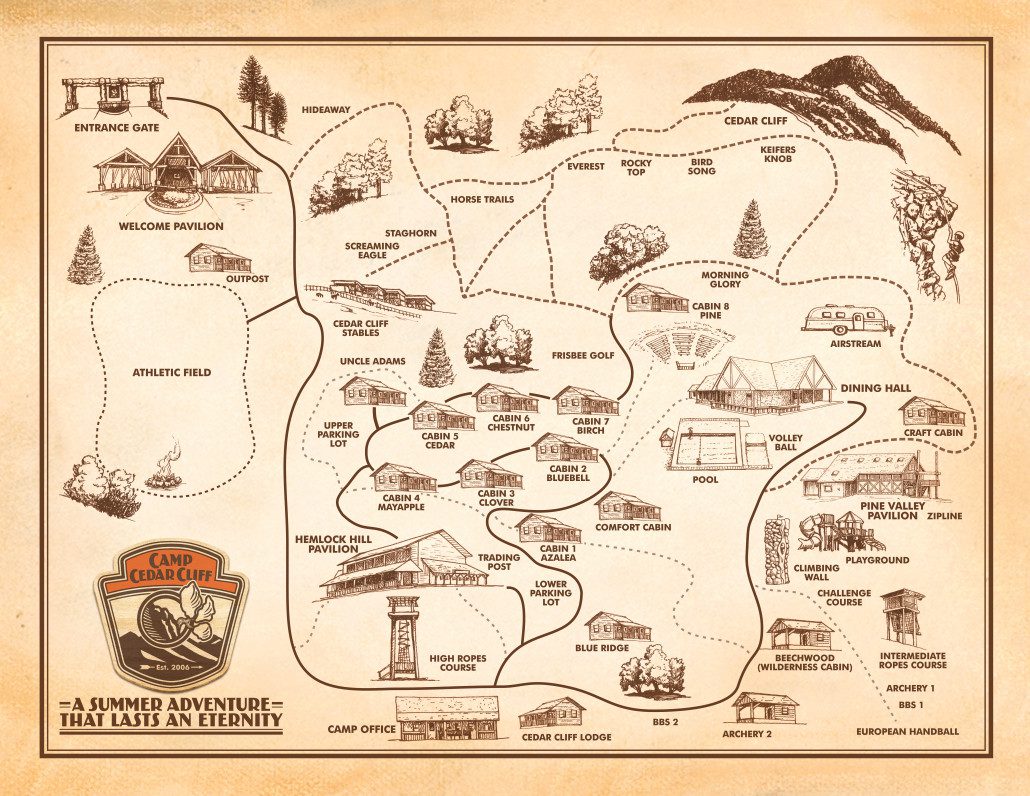 Thank you for making the camp experience so memorable and helping my girls see Jesus in their counselors. We are forever indebted to your camp for this. We tell everyone how wonderful our experience at CCC has been!
For a long time I have struggled with the idea that my true self, not the fake mask I might put on for people, could be beautiful. This past summer I spent two weeks at Camp Cedar Cliff as a mountaineer, and during that time I finally comprehended the truth that God created me beautiful. I didn't need to prove my beauty to anyone else, it was enough to be considered breathtaking by the Creator of the universe. Without the lessons, stories, days without makeup, and truths from my counselors, I don't know if I would have ever understood that. I am so thankful for the ways God uses the staff at Camp Cedar Cliff to affect my life and the lives of all the kids who spend time there during the summer.
It was so awesome to be able to send my kiddos to a place that I knew would help them grow in their walk with Christ.  Keep up the good work.
I learned so many things about Christ that when I came home, all I wanted to do was read the Bible. All the counselors radiate God's love, immediately making you feel welcome. My counselors still write me letters encouraging me and reminding me of God's amazing love.
I had an amazing time and I can't wait to go back again. The staff was super friendly.