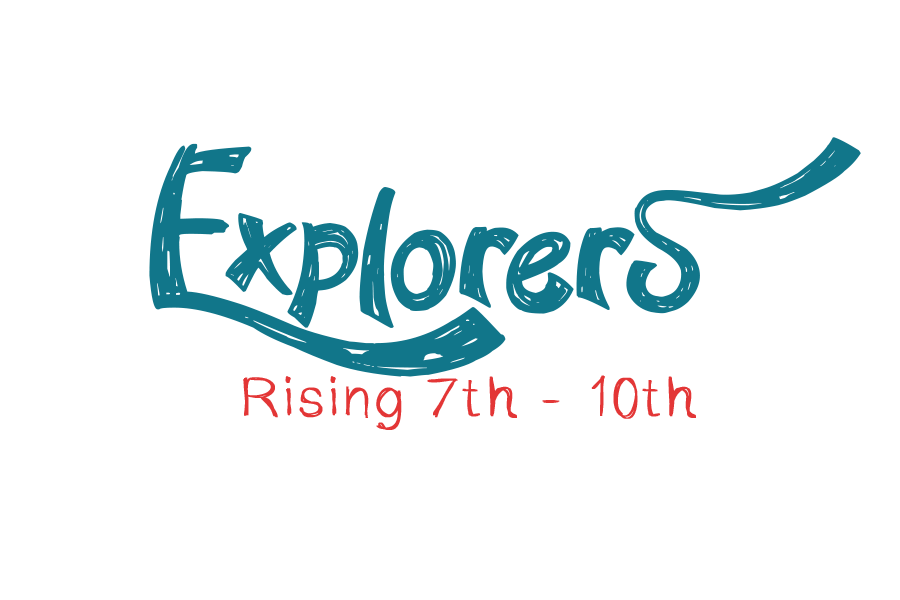 Explorers gives your child an exhilarating week of rappelling and whitewater rafting, pool Olympics, a high ropes course, and more! Best of all, at Camp Cedar Cliff, everything we do is designed to point your child to our Creator Jesus Christ. Every camper has time to spend in God's Word alone, as well as in group devotions and Bible studies. Explorers will help build a spiritual foundation for life for your child.
Friendships abound at Camp Cedar Cliff:
Your kids will build relationships with other kids, counselors, and staff; they'll spend time in small groups, play together on teams, and have meaningful conversation with counselors who will challenge and encourage them to grow emotionally, physically, and spiritually. Most importantly, they'll be immersed in what it means to be an authentic Christian and have the most important friendship of all: a relationship with Jesus Christ.
We walk the most important trail:
Your kids will hike a lot of trails at camp this summer, but the most important trail we walk is the one that leads to Christ. Every day our campers learn and apply the Word of God to their daily lives, equipping them to live strong Christian lives in the midst of the pressures of the world.
Our counselors are amazing:
Many of our counselors and staff are former campers who have come back to pass on their great camp experiences and help others grow personally and spiritually. Your child will be in a cabin group of 12-13 campers led by a college-aged senior counselor and a high-school-aged assistant counselor, with other staff available as well.
We have endless camp activities:
We can't begin to list all there is to do at Camp Cedar Cliff, but for a start: horseback riding, climbing wall, hiking, Challenge Course, sand court volleyball, two ropes courses, swimming, European handball, BBs, basketball, a double zip line, archery, Pool Olympics, rappelling, and every outdoor activity you can imagine. We also have all-camp activities and great times around the campfire, as well as quiet times for reflection, to be still and know that He is God. Whatever your child's interests, our activities are sure to engage and challenge.
2018 Dates
Session 1: June 9-15, 2018
Session 2: June 16-22, 2018
Session 3: June 23-29, 2018
Session 4: June 30-July 6, 2018
Session 5: July 7-13, 2018
Session 6: July 14-20, 2018
Session 7: July 21-27, 2018
Schedule
6 day session, Saturday through Friday
Drop off: 3-5 pm, Saturday
Pick up: 9 am, Friday
Cost
$740 per session
A cabin picture, online access to week video, and Whitewater rafting are included
A non-refundable $75.00 deposit per week is due at registration
Trail Ride
Each week rising 7th-10th grade campers have the opportunity for an hour-long trail ride experience. Rising 7th-10th graders will spend time with the horses on our beautiful mountain trails. Each hour-long horseback experience will cost $35. Sign up for trail rides online or by calling the office. Space is limited.